HEOS
HEOS is the control app for the world's largest and best range of connected audio devices. It is an intelligent music streaming technology found in all models with HEOS Built-in from Denon, Marantz, Definitive Technology and HEOS.
An interconnected multi-room sound
HEOS is for music enthusiasts who want a beautiful, intuitive way to enjoy the latest advances in connected audio. It is a technology built into great sounding AV receivers, amplifiers, HiFi components, soundbars, loudspeakers, mini systems and specialty multi-room products for custom system integration.
Wireless surround sound
Create a 5.1 Home Cinema system with a Denon Home 550 soundbar, a Denon Home subwoofer and a pair of Denon Home wireless speakers. Without any cables.
Premium-level streaming
Stream millions of songs from your favorite services and directly control your music, volume, tracks and more.
Apple Airplay 2 & Siri

TRAINING BY BOWERS & WILKINS
The Formation range encompasses excellence in stereo, multi-channel and home theater audio, and is also capable of integrating your legacy components into the bold new wireless universe. Whatever your needs and requirements, there is a Formation model for you.
The Bowers & Wilkins Music App
The Bowers & Wilkins Music App, free for iOS and Android, lets you enjoy superb sound the way you like it. Integrate your favorite streaming services and Internet radio providers; organize your speakers into groups; you get equal parts hi-res sound quality and the ultimate in convenience.
Training products
The Bowers & Wilkins range of wireless audio systems offer all the sound quality, build quality and innovation for which we are justifiably famous. And with the added convenience of wireless streaming.
See all >
YAMAHA MUSICCAST
Discover the extraordinary possibilities offered by Yamaha home technologies to enhance the listening experience in all your favorite environments.
MusicCast represents the pinnacle of audio technology and confirms Yamaha's leadership in sound quality.
Refined design and innovative technologies
Build quality, refined design and innovative technologies once again confirm the absolute dedication of the world's largest manufacturer of musical instruments.
Whether AV receiver, soundbar or wireless speaker - MusicCast meets your needs and makes the home entertainment experience unique
Share Music in Every Room
Share the music you love throughout your home - regardless of format. Whether it's your favorite vinyl, AirPlay®, Bluetooth®, streaming music services*, or even TV audio, MusicCast has it all covered.
Additionally, all MusicCast products were designed and built with audio quality in mind. High resolution formats such as Apple Lossless (ALAC) up to 96kHz, WAV, FLAC and AIFF up to 192kHz are supported.
Yamaha products
Unlock the full potential of wireless surround sound by pairing a MusicCast AV receiver or Soundbar with a pair of MusicCast 20 or MusicCast 50 speakers.
See all >
BLUESOUND
A new generation of Bluesound products, those that bring high quality hi-fi ever closer to a simple and fast way of listening to our music. Simple and fast but not without high performance: reliable streaming, refined technologies, HD audio. Bluesound does not create barriers, does not set limits to other technologies and products but rather shares and broadens horizons: MQA, Bluetooth, cloud services and internet streaming, compatibility with all audio formats, compatibility with the major operating systems.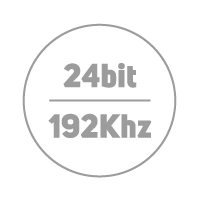 HIGH RES AUDIO
Music as the artist intended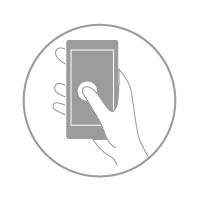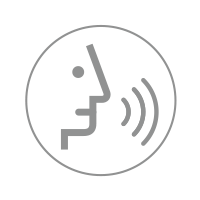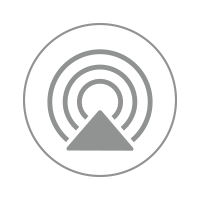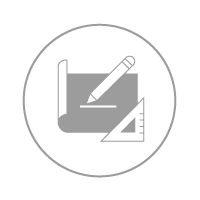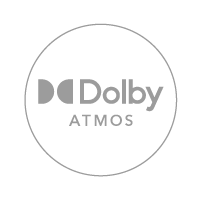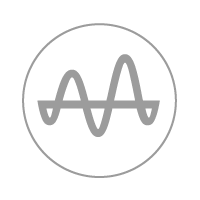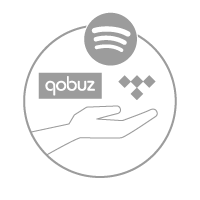 20+ STREAMING SERVICES
All the music at your fingertips
Multi-room audio and high performance
Where others use closed systems and reject de facto universal standards, Bluesound is open to many different possibilities to listen to your music, no matter where it comes from.
The BluOs management software is so advanced and solid that it allows you to accept and reproduce most audio files, even in high resolution, now also with MQA.
Bluesound products
The same music you listen to from the high-end system is now easily available in the other rooms of your home: without making too many concessions to quality but with greater practicality and simplicity.
See all >
ARE S
All system components connect seamlessly with each other via Wi-Fi. Start with one room and add more speakers whenever you want.
The Sonos app brings together all of your content and system settings for an easy listening experience. You can also control your Sonos system with your voice, Apple AirPlay 2 and more.
PERFECTLY BALANCED SOUND
Our patented Trueplay™ enhancement technology adapts audio to your surroundings for a truly unique listening experience.
Sonos products
Listen to music, podcasts, radio, audiobooks and more from hundreds of services.
See all >